Hello, my lovely people!! I'm so very sorry for my absence… I've been a very, very busy Bee and my blogging had to take the back seat. I've felt horrible about it, but needs must, unfortunately.
I got this from It's a Book World. It's also been doing the rounds of booktube, so definitely have a look for this one!
1. An overhyped classic you really didn't like:
The Great Gatsby for sure!
I really, really didn't like it, but I know I'm in the minority. I just felt it was overwrought and way too intentionally symbolic. I found it impossible to care about or connect with any of the characters, so I just really found it a difficult slog.
2. Favorite time period to read about:
I love the 19th Century… I find it absolutely fascinating and love the whole social spectrum. Since I'm so interested in female experience, it's an absolute feasting ground for me!
3. Favorite fairy-tale:
I love the Grimms ones, but I don't really have a favourite! They're all so twisted and fucked up.
4. What is the most embarrassed classic you haven't read yet:
Arghh, there's so many… I'm a bit ashamed that I haven't read more Russian novels. Also any Charles Dickens.
5. Top 5 classics you would like to read (soon):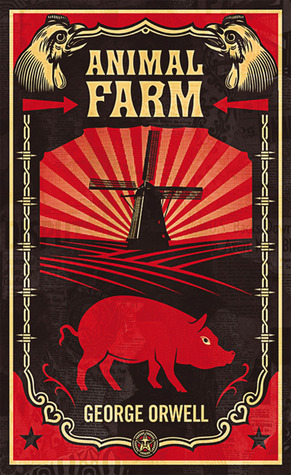 6. Favourite modern book/series based on a classic:
Oh… this is difficult. I don't think I've read too many that are immediately based off a classic, other than The Hours (and I loathed that with the intensity of a thousand burning suns)
I'm going to go with a Modern classic, and say Rebecca by Daphne Du Maurier. I adore her, she's an amazing, amazing author.
7. Favourite movie version/tv-series based on a classic:
I absolutely love the BBC Pride and Prejudice adaptation! It's amazing. Much love.
8. Worst classic to movie adaptation: 
I can't really think of the worst… I mean, the Baz Luhrmann The Great Gatsby absolutely sucked as an adaptation of the book, but since I hated the book I liked the movie!
9. Favorite edition(s) you'd like to collect more classics from:
The Folio Society books are to die for… so gorgeous.
10. An underhyped classic you'd recommend to everyone:
Anne Bronte! I love Anne! Agnes Grey was a weird book, but one I think should be given far more attention that it gets.